Looking for something to while away those wasted minutes waiting at the doctor's office or pharmacy?
Well Disney Hidden Worlds seems to fit the bill just fine for when you want to indulge in a little Disney magic in your spare time.
Disney Hidden Worlds is a traditional, but beautiful, hidden object game where you're transported to the magical worlds of some of my favorite Disney movies like Beauty and the Beast, Aladdin, and The Little Mermaid.
Help Chrona and the inklings repair the damage done by a dark and mysterious ink blot intent on destroying the Disney worlds and stopping the magic from happening!
As you begin your journey crafting magic items and finding key objects, you may want to jump over to our sister site, www.CasualGameGuides.com and take a look at our Disney Hidden Worlds Walkthrough, which will help give you a leg up on how to play this enchanting game.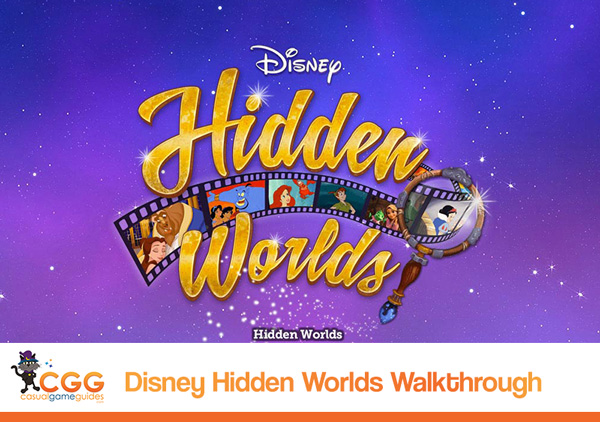 In this Disney Hidden Worlds Walkthrough, you'll discover a more in-depth instruction guide on how to play the game than what's provided in the quick game tutorial.
You'll also find some tips and hints on how to make your gaming experience that much more enjoyable.
So before you wander into the enchanting Hidden Worlds of Disney, be sure to take a look at the Disney Hidden Worlds Walkthrough for a great introduction on how to play!